Ladies' Aid, with the help of everyone; women, men and youth; made Chow Chow on July 25th & 26th.  They thank all of the many volunteers and look forward to raising money through the sale of pints, $4, and quarts, $8.
You can see pictures of the volunteer work on Saturday the 26th on our facebook page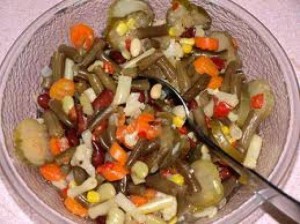 Here is a link to a Wikipedia article about chow chow in case you have never heard of it.