Worship   There are many ways to describe worship. We experience it as an encounter with the presence of God, as the offering of gratitude for our faith in Jesus Christ, as our praise of the God who has claimed us as beloved children. However we define it, worship is an act of truly and faithfully living.   Worship here at Palm lies at the heart of our community of faith and draws us together in the Spirit. Our services are centered in Christ, inspired by God's Word, filled with music, and strive to engage all those present to deepen our faith.

Worship is held every Sunday at 10:15 a.m. All people and ages are welcome. There is a Children's sermon and Children's Church time provided during our worship, as well as a Nursery for parents with children under the age of four who would like to take advantage of it.   We look forward to welcoming you  as we join in the Spirit of God to worship as a community of faith in Jesus Christ!
Sunday School   We offer Sunday School classes for adults and all age children on Sunday mornings from 9:00 am to 10:00 am throughout the school year.
Youth     You will find our youth activities for children up to the age of 17 listed in our weekly bulletin and Palm Leaves newsletter as well as posted on our website Calendar, News and Special Events pages.  Each week at the start of Sunday School class, all ages gather together for a devotional time. This year our theme is Books of the Bible. A Sunday School teacher teaches about a book from the Bible, we pray and ask fun trivia questions like, How many books are in the Bible? The first Sunday of every month is a combined Sunday School class for all ages where we teach more about our opening devotion theme and play fun interactive games that get the youth thinking and moving! Each Sunday School year opens up with a themed Rally Day with a covered dish breakfast. Through out our Sunday School year we have fun events such as a teacher egg hunt where the teachers have a chance to win a doughnut party for their classroom. And to celebrate the end of a fun and faith driven year, we hold a closing program with certificates and a church picnic after worship for everyone. Any questions about our youth program and/or activities can be directed to Barb Master, our youth director, via the church office.
Music   Music is at the heart of the Palm congregation and we are blessed to have an active and inspiring music program featuring vocal and instrumental choirs. We offer opportunities for musicians of all ages and experience levels to participate in the worship life of our church and share their talents with the congregation. We encourage singers and instrumentalists of all levels, regardless of experience, to share their musical talents with the congregation. Our choirs rehearse and perform from September through May.  Click here for details of our choirs including the Senior Choir, Praise Team, Youth Choir, Senior Handbells, Junior Handbells, and our Brass Group.    
Hearts of Palm   The Hearts of Palms is a ministry which provides meals for members in need. If you are in need of a meal, please notify the church office and someone will get in contact with you. If you're interested in providing a meal, please call or email the church office to be placed on our meal provider list. You will then be contacted when a need arises.  Please consider joining this ministry.
Prayer Chain   The Prayer Chain is a group of our church members who have committed to praying for individuals with special prayer requests.  The group is always looking for additional members.  To join the group or to submit a prayer request, contact Nancy Hoffman at 610-845-7208.  We find strength and healing through the power of prayer!
Ladies' Aid Society   This women's group welcomes all the females and friends of the church.  They meet monthly on the first Tuesday of the month at 1 PM for fellowship with one another and to check in on our home bound through regular visitations.  The group also raised money for support to various church and community ministries.  Please watch Palm Schwenkfelder Church's website for our upcoming events and fundraisers.
Men of Palm   The Men of Palm work together: with the additional assistance of the women, youth, and friends of our Church; to sponsor an annual,and sometimes semi-annual, Chicken Barbeque Dinner fundraiser.  The group is glad to welcome all who are interested in joining them in their endeavors.
Boy Scouts & Girl Scouts   Palm Schwenkfelder Church is the charter organization for Boy Scout Troop 79 which is currently being lead by Scoutmaster Gary Hager.   Our church also is host to two Girl Scout Troops the Brownies and Seniors.   Please call the Church office for contact information for either of these groups.
Palm Country Day School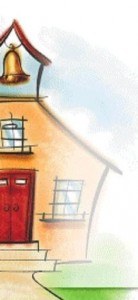 Palm Country Day School was established by the Palm Schwenkfelder Church in 1965.  The preschool facility is an educational nondenominational activity of the church.